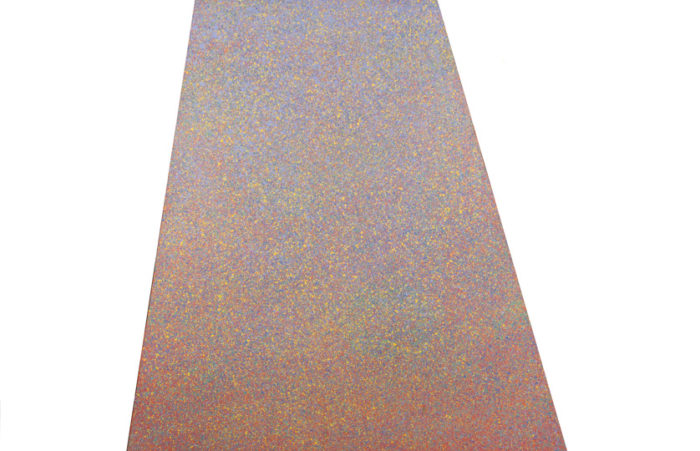 Chandler Coventry gifted 15 works by Gunter Christmann to NERAM so it seemed only fitting to include one as this week's #curatorspick
Christmann (1936-2013) moved to Australia from Germany in 1959 and his personal interpretation of European inspired hard-edged abstraction saw him rise to prominence in the 1960s, with his work included in the influential 'The Field' exhibition at the National Gallery of Victoria in 1968. In the 1970s he began producing what became known as his 'sprinkle' paintings.
This work is a delightful confection of pastel colours sprinkled and spattered over the canvas creating a beguiling optical effect. Experimenting with unusual canvas shapes was not unusual at the time and there are a few works in the Coventry exhibition of unconventional formats.
Gunter Christmann, Untitled 1969, acrylic on canvas. Gift of Chandler Coventry, 1979. The Chandler Coventry Collection.