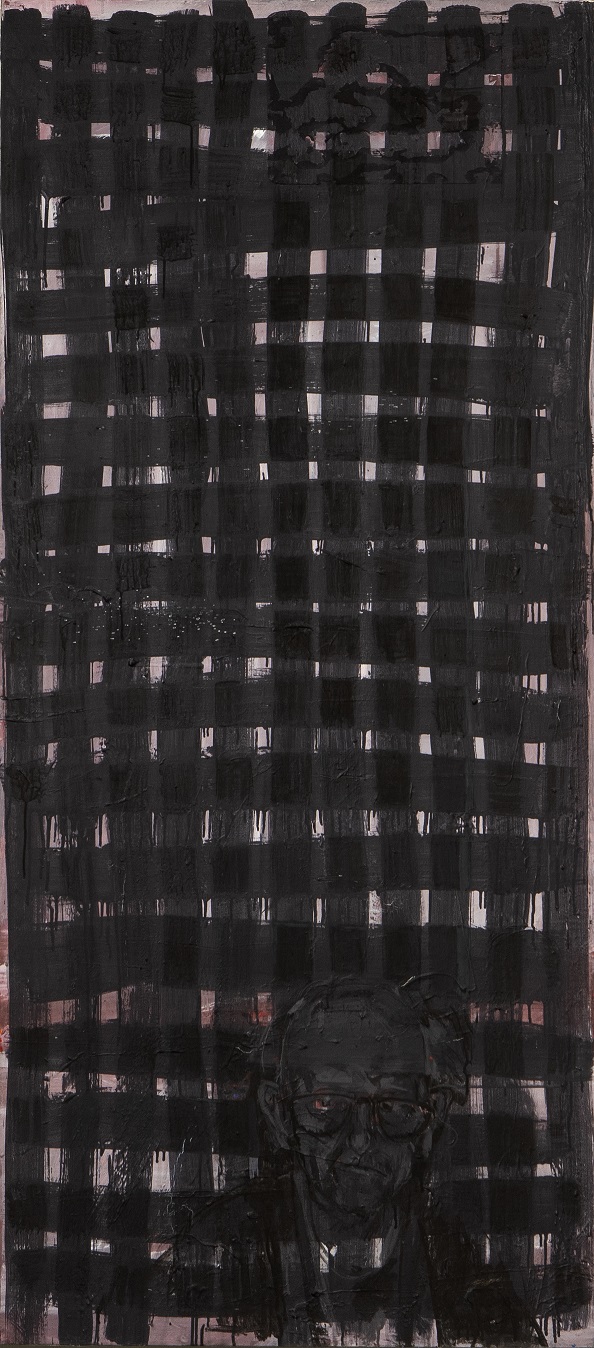 The final COVENTRY exhibition #curatorspick is, fittingly, Last Portrait of Chandler Coventry by Angus Nivison.
Walcha artist Angus Nivison knew Chandler Coventry for most of his life and painted his portrait three times. This portrait was painted when Channy was very ill and he passed away before it was completed.
This is Nivison's favourite of the three portraits he painted, and functions as a eulogy of sorts. Despite the sombre mood and a sense of the world closing in, the strength of character and sheer determination of the man is present.
This portrait had never been shown prior to this exhibition and it has been displayed alongside the other two portraits painted by Nivison.
You can read more about Nivison's portraits of Channy in the COVENTRY exhibition catalogue available to purchase from the NERAM shop and online.
It was a privilege and an honour to hang this work in the exhibition. COVENTRY closes on Sunday 18 October.
Angus Nivison Last Portrait of Chandler Coventry 1999, oil on canvas, 206x92cm. Courtesy the artist.